Q&A > Call of Duty Modern Warfare
Question

Should I get multiplayer or Modern Warfare wait for Cold War
I really want multiplayer but cold war is about to come out and I don't want to get both. Which one should I get?
Answers
Spoops Cryptic
Moot Master
1mo
157 Selected Score
Best Answer - Selected by User
Hmmm idk. Cold War definitely is going with a different approach with this one, it's more slow down. The thing is, when you get Cold War, you'll also get the campaign too. If you haven't seen the modern warfare campaign, that's also a different.
NO NAME
1mo
0 Selected Score
Somehow I do prefer modern warfare maybe bc I missed the whole franchise of black ops (didn't play COD after MW2 for ten years) but Cold War looks nice I think when u like warzone the graphics and so on u should try the multiplayer and campaign of mw
AlbeTank.
Beginner
1mo
0 Selected Score
Cold war gameplay looks like Bo4 so if you like that then get coldwat
ZombieKni9ht
Beginner
1mo
0 Selected Score
Bro I'd wait for cold war my g
I hate my life...
Candidate Master
1mo
123 Selected Score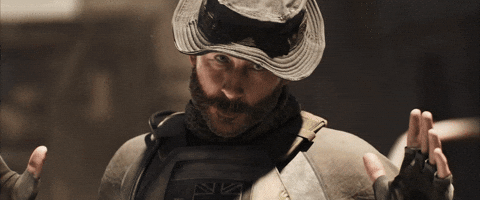 1
Call of Duty Modern Warfare Q&A