Q&A > ETC
Question

What is your LEAST anticipated game for 2020?
We've talked a lot about the most anticipated games in 2020, but what is your least anticipated one. It doesn't necessarily need to be a game that has been announced yet, but could be for example a sequel to a game that couldd be be released in 2020.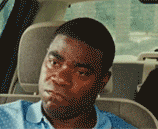 Answers
Demongrel
Beginner
5mo
7 Selected Score
Best Answer - Selected by User
Probably Predator: Hunting Grounds. I just have a feeling it's going to be a dumpster fire of a game. Too soon to judge though.
DaRealFoxySnipez _YT
Candidate Master
5mo
44 Selected Score
Idk I dont play many games
Yorpasores Rex
Beginner
5mo
7 Selected Score
That new zomibe game that's going to come out I forgot the name of it but I don't think it will be that interesting
KaneThePork
Beginner
5mo
1 Selected Score
1
ETC Q&A