Marcus T
verified
LV.19
Beast
1. Multiplayer recommended ICR-7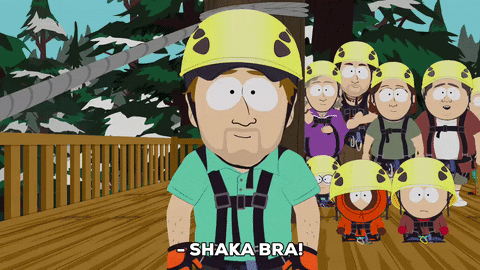 #BO4Gunsguide     Hi! I am instructor Marcus T who will be posting several guides in the future. Stable fire through less recoil! Multiplayer recommended ICR-7 Custom.   Call of Duty: Black Ops 4 Multiplayer mode offers a variety of weapons. If you add both the main weapon and the secondary weapon, there are about 20 kinds of weapons, and you can make your own custom settings through illness and creation.  
  However, in the multiplayer mode, a pick 10 system is available that can mount items in up to 10 slots, including weapons, accessories, equipment, specials, and wild cards. Because of this, you need to worry about what kind of weapons to use, which parts to attach, and what to use with the equipment and benefits when customizing.   If the pick 10 system is unfamiliar, it will be difficult to know how to make custom settings. So I want to take a look at the customs that users often use and how to set them up. The first custom-made custom is the ICR-7, an assault rifle that anyone can use easily.   'ICR-7' is the first assault rifle ready to be used immediately when it reaches level 5, where sickness and creation are open. It can be used only at 5th level, and it has balanced overall stats, making it a very suitable weapon for beginners to use.   The biggest advantage of the ICR-7 is that it has very low rebound and very high accuracy. Compared to the stats, the accuracy of all weapons boasts the best of all. It is a weapon that can play a role in middle and long distance engagement because it is stable regardless of the distance.   The ICR-7 is equipped with 6 types of sights and 6 accessories. In the case of the sneaker, you can choose according to your preference, and the recommended parts are "grip II" and " Extended Mags".   Grip II reduce rebound when aiming fire, and barrel extension increases the distance at which damage begins to decrease. These parts can further reduce the recoil of the ICR-7, which has fewer recoil from the beginning, and accumulate damage to distant enemies more reliably.
  However, Extended Mags is an open accessory to Level 9 of ICR-7, making it difficult to use while raising the weapon's level. ICR-7 Custom is an effective custom when you are waiting for the enemy while aiming for the enemy, and not the melee combat. Therefore, it is better to set the benefits accordingly.  
  In Perk 1 (Blue), 'Engineer' and 'Tactical Mask' are recommended. Engineers can detect enemy equipment and sequential score bonuses beyond the wall. In particular, it increases the chances of survival by allowing you to grasp the invisible enemy attacks such as Mesh mines and RC-XD in advance. If you use a launcher as a secondary weapon, you can quickly identify and destroy enemy equipment and your sequential score bonus location   Tactical masks increase resistance to various crowd control effects. Especially, Ajax's 9-Bang, which have a powerful crowd control effect, are very dangerous on the battlefield, but can be used to some extent by using a tactical mask. I usually recommend engineers, but in the base mode, where tactics are fought at certain places, the tactical mask is not bad either.   In Perk 2 (green), 'Dexterity' is recommended. Agility increases weapon accuracy when weapon replacement, sliding, and riding speed increase, and when jumping or climbing obstacles. No matter which weapon you use, it is a privilege that boasts more than average efficiency. If you cannot open the agility privilege, you may consider "Lightweight " to increase your speed.   Perk 3 (red) does not have the effect to use for the ICR-7 custom. Depending on your tastes, you can use 'Ghost', which is not detected by the unmanned reconnaissance aircraft, or 'Dead Silence', which reduces your footsteps.     #BO4Weaponguide #BO4Gunsguide       If you want to see more of my gun reviews, check the hashtag and click on the link below:   ========       1. Multiplayer recommended ICR-7   https://moot.us/lounges/9/boards/42/posts/330390
    2. Mr. Powerful MOG 12 https://moot.us/lounges/9/boards/42/posts/332376
      3. Hades, The King of Hip-fire https://moot.us/lounges/9/boards/42/posts/340647
      4. VAPR, An assassinable balance protector! https://moot.us/lounges/9/boards/42/posts/341007