ObliviousRex
LV.31
Mod
Pokémon Lounge Guidelines
Welcome, Trainers! This spirited lounge is where both Pokémon Masters and Pokéfans alike discuss and share our love for the many games in the Pokémon series. As all Lounges across Moot do, this Lounge expects that all participants adhere to our Content Policy: https://moot.us/etc/contentpolicy
Please do post things in the correct board, only content directly related to Pokémon, and please avoid low-content posts — simply because it clogs things up. Any unrelated content will be moved to the Off Topic board.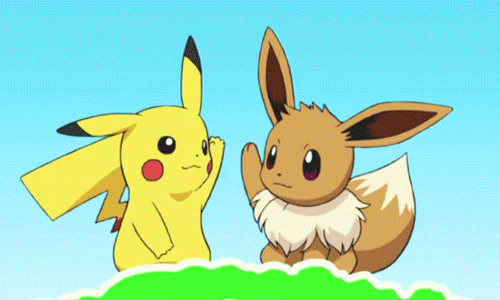 About the boards: FEATURED will self-populate based on post popularity, unless a moderator decides to Feature a post because it's great. GENERAL is for anything unrelated to the other boards, as long as it's still related to Pokémon. TRADING is for finding other Trainers searching for friends, gifts, battles, raids, and beyond — focusing on the more social aspects of the series. Remember, there are numerous games in the Pokemon universe, so be sure to point out which game you're looking to interact within. POKÉART is where we find our miraculous Pokémon-centric art, both what you've made and what you find out in the world. Remember, if you post notable art please do your best to credit the original artist. POKÉMEMES is for all the memes and Pokémon humor you can find, but without going too far overboard. **MODERATOR used GLARE. It's super effective!** GUIDES is where the Trainers come together and help each other out, largely with posts helping to explain some of the more complex sides of the various games. Same if you have a question, come here for the Q&A!
———————— ⚠️ WARNING! ⚠️ Unique to Pokémon GO, we have the issue of spoofing, also known as faking your GPS location. For all here, we need to let you know that we do not condone the practice. For Niantic, the Pokémon GO developers, it is considered as cheating. Spoofing and trading Pokémon with spoofing accounts can get you permanently banned from the game. Please keep this in mind if you choose to take this risk.