Yusuf "Alex" Harris
verified
LV.28
Dream Chaser
Among Us | Task Tier List (Polus)
Polus, the prime hunting ground for Imposters everywhere. As the biggest map of the three, it's no surprise that tasks lurk in every corner. Polus has a whopping 8 long tasks, the greatest number of Long Tasks to date. They even made it their mission to make sure all the worst tasks were also a part of this already helpless map for crewmates. In this article, however, we're going to take a look at the tasks that only call Polus their home and rate them based on difficulty.
~>Short Tasks Fill Cannisters
There's the slightest need for hand-eye coordination when filling the canisters, but you can't exactly say it's hard. Rating     Monitor Tree
Simple task. You become a DJ for 5 seconds, and now somehow you've nurtured a tree. Never had trouble out of this task, which is saying a lot in Among Us, ngl.   Rating: Relatively Easy     Repair Drill
Press as fast as you can simulator.exe   Rating: Piece of Cake     Store Artifacts
Doesn't this take you back to your childhood, fitting shapes in places and what not? This is Among Us' version of a cognitive IQ test. If you find yourself troubled with this task, get help.   Rating: Relatively Easy   ~>Common Tasks Insert Keys
Haha, keys go brrrrrrrrrr.   Rating: Piece of Cake     Scan Boarding Pass
If this isn't the jankiest, clunky, rage-click-inducing task, I don't know what is. Be honest, how many times do you have to click that arrow before the card decides it wants to show itself? And how many clicks does it take to turn the card around? Maybe I'm impatient, but surely it shouldn't take as long as it does. Biases aside, once you finally get the card to show itself and turn around, it's fairly easy.   Rating: Reasonable     ~>Long Tasks Fix Weather Node
No, not like this. Please don't make me do this again, not out here in the open all vulnerable and exposed. This task is all the anxiety from playing as a crewmate condensed into a single entity. How many times have you died while doing this thing? How many times have you had to redo it after going the wrong way because you literally can't see under your finger? Truly one of those nightmare tasks, only beaten by the dreaded Keypad task.   Rating: Disgustingly Hard     Open Waterways
Another one of those janky tasks that don't move as smoothly as it shoots. That said, there isn't any difficulty doing it, just a disgustingly slow task to manage. An imposter can kill you three times over before you finish it, not to mention you have three other parts of it to finish.   Rating: Reasonable     Reboot Wifi
Easy task, just a long windup. It's just like divert power to an extent. Definitely among the easiest tasks to complete, you just have to remember to turn back on your wifi.   Rating: Relatively Easy     Replace Water Jug
This task is just refueling engines with a new skin, only this skin is much worse. That said, the position it puts you in as a crewmate is by far one of the worst places by far to get murdered on the map, besides specimen maybe. By the time they find your body, you'll be alumni of the ghost club. The back and forth between the two parts of the task is quite annoying and takes about ten seconds each, but there's no difficulty involved in the task itself.   Rating: I want to say hard, but it really isn't so… Reasonable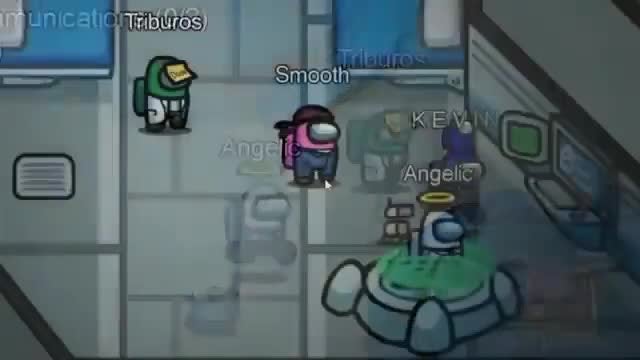 Do you hate the Node (Maze) task as much as I do? How many times have you personally gotten killed while doing it yourself? Let me know your least favorite task in the comments below.