Yusuf "Alex" Harris
verified
LV.30
Dream Chaser
A New Agent Approaches: Killjoy's Abilities (Updated)
In the past month, many hand gestures have been leaked claiming to be the newest agent coming in Act II of Valorant. A recent leak shows actual footage of Killjoy's abilities, and it seems like there will be a new Sentinel (think Sage and Cypher) on the scene. Her abilities seem exceptional for stalling and holding positions, so maybe she'll shift the Cypher meta a bit.     Alarm Bot:
The first ability is a little robot trap that does damage and leaves enemies vulnerable. This status effect of vulnerability makes agents take double damage from bullets. This is a perfect alternative to Cypher's tripwires, but I assume there will only be one charge. This ability is retrievable.     Turret:
Killjoy deploys a turret that deals damage to enemies in its radius. The ability doesn't appear to do much damage, but it can at least alert you of incoming enemies. It'll be especially good for solo holding sites, and it seems that Killjoy may be one of the best for doing so.     Nanoswarm:
This ability is like an activatable Molotov so it triggers like Cypher's Cybercage or Viper's Toxic Cloud, unlike any other Molotov in the game. The tick-rate damage seems to be much higher than other Molotovs as well, dealing tons of damage; at least 33 or so per second.     Lockdown:
True to its name, Lockdown is a ticking timebomb of a debuff. It slows and disarms enemies in its radius for 8 seconds after the long countdown timer. It can be destroyed, so there is counterplay involved. This is a great tool for flushing out enemies in an area, it's almost as good as Breach in this respect. A lot can happen in 8 seconds, so it is sure to be reduced by a bit after everyone digs into the new Agent.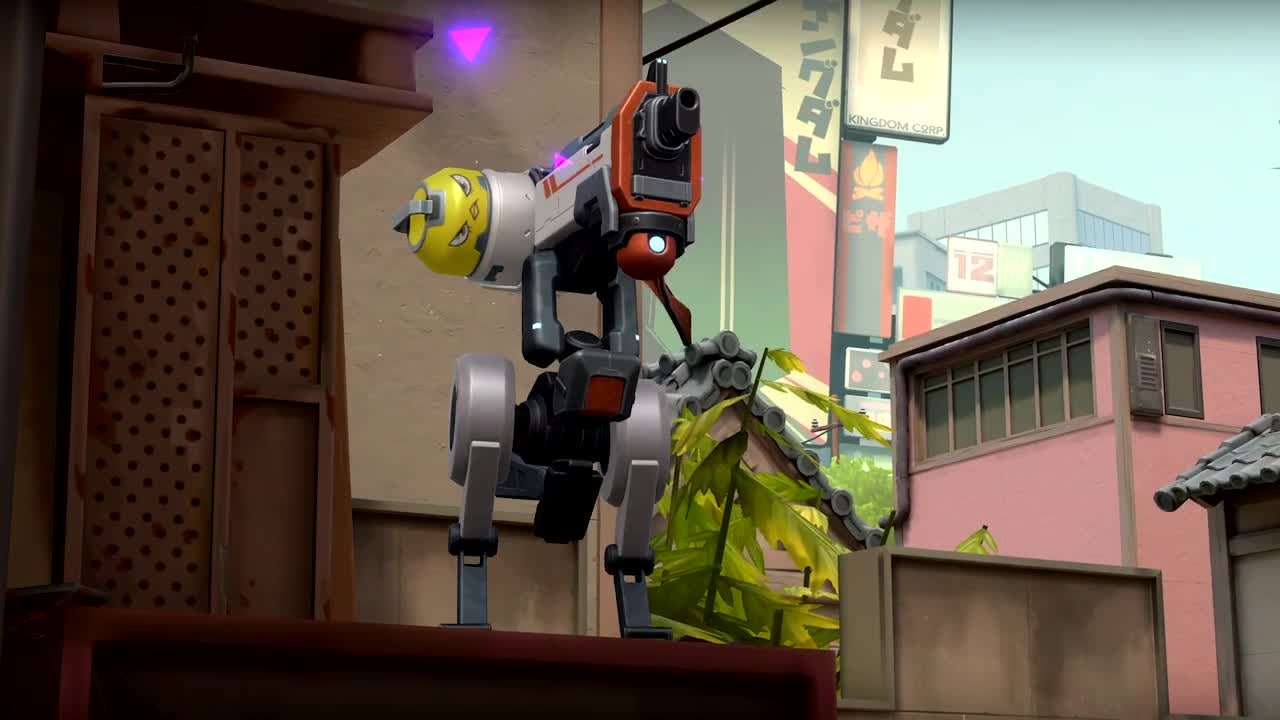 With everything out in the open now, I'm curious to see how this shifts the competitive meta. Do you feel that Killjoy can make any ripples in the meta, or are Cypher, Sage, and Brimstone too good for any single Agent to overcome? Are these abilities broken given the current context of the game, or is an 8 second disarm and slow justifiable in Valorant? Defending will get even easier with the addition of this futuristic addition of an Agent.   Killjoy's Theme: https://www.youtube.com/watch?v=ZK1jKuG_sQ8
  Follow @Main Omen He's a nice guy that helped out with revamping this a bit. Chow o/