Death
LV.21
Monster
Spending 15k Amethyst on Harvest tree!
ATK Reporter S1, END
  Heya! Its me! Your friendly neighbor, reporter, and Amethyst hoarder, Plague doctor here!   Today I attempted to max out my Harvest tree. And it was a big success! I had a lot of Amethyst saved from doing daily quest, so I just want to share how many of this purple monitas you have to spend before getting the red whale!   I made a summary of all the items I got and their total quantity below if you don't have time to watch the video. But please do! I've made it Christmas-themed!   Enjoy! Hey doo!   Note : The exact amount would vary because the growth of Harvest tree would depend on Maturity points, and maturity points is based on RNG (Random Number Generator).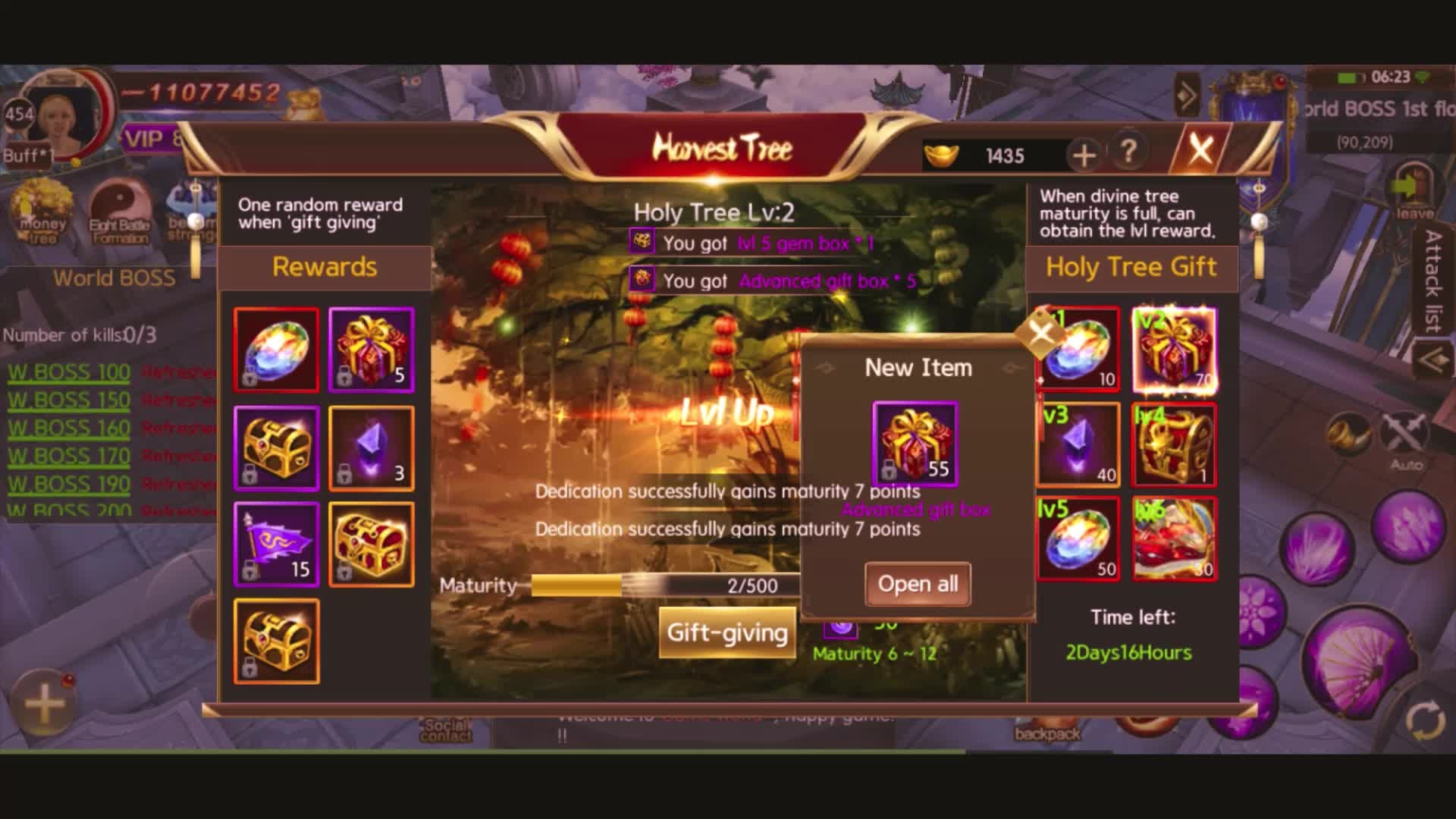 Received : 770 pcs. Advancement gift box 39 pcs. Sixth-level gem box 4 pcs. seventh-level gem box 1 pc. seventh-stage legendary advancement gear 1751 pcs. purple flags 1 cute red whale   Total Amethyst used : 14,580