GATESIX
LV.16
GameManager
[9st September(UTC-8) Update Notice]
Update
Your future awaits behind Gate Six! Greetings from GATE SIX : CYBER PERSONA.   We inform about first September update of GATE SIX : CYBER PERSONA ! Newly updated unit 'Joey' and event dungeon! Balance improvements on Watcher's Hall and various package items!   Check out our list of updates below! ======================================================= 1. New Unit has added - Code Blue Joey : Can be acquired from Special Summon Shop : Check out her skill preview!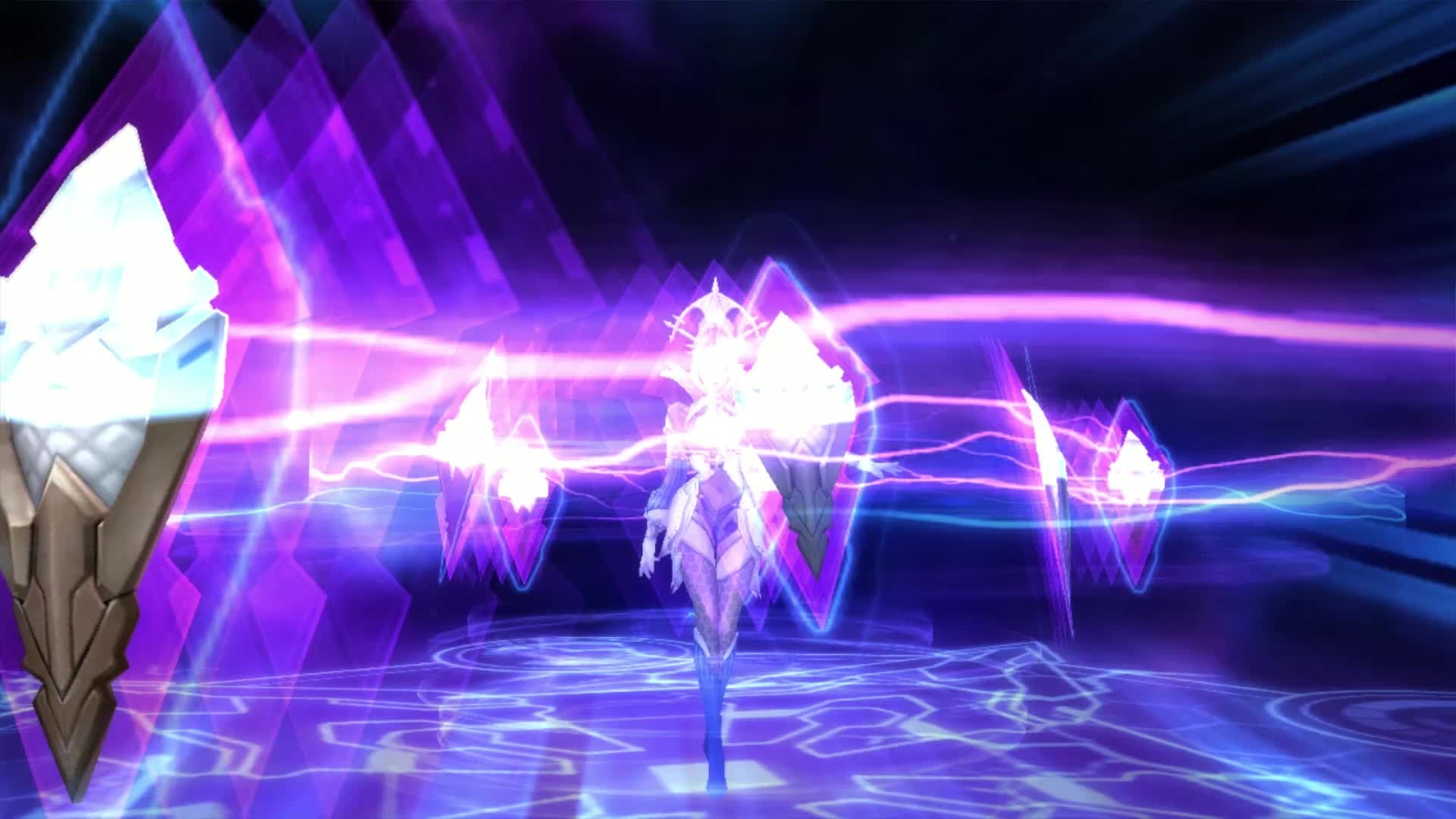 2. New unit 'Joey' Special Summoning Event! - Event period : Until the second update in September - Details: You can obtain Joey from Special Summon Shop during the event Chance to get Joey increases 3 times during the event Unit summon ticket price off! [Summon x1 75 Diamonds/ Summon x10 750 Diamonds] ※The newly updated Joey is gauranteed after 100 special summon (x1/x10 summon tickets both are available)!
    3. Daily Guild Mission System is coming! - You can donate the item or unit to your Guild. ※You can't donate the units who in use, dispatch, treating, or unlocked - You will get guild coin and contribution (personal contribution and guild EXP) after donation - Guild level increases as guild EXP increase.The maximum number of members a Guild can hold is 30. Level up your guild and gather more members! - You can use guild coins in guild shop. - There is an and Co-Donation -> Co-Donation rewards will be arrived in your mailbox. - You can get additional attendance rewards based on guild level.
    4. Event Dungeon [RAFH's Control Center] Open! - Event period : Until the second update in September - Details : RAFH fight with Mr.D's subordinates. : You can play 5 times per day, you need batteries to enter the dungeon. : There are 6 stages, and you can replay the stage you've already cleared. - Rewards: You can get various rewards including growth stone, diamonds, and rank up drone.
    5. New kin system is added - change your unit appearance! - You can change your unit appearance when the unit awaken. - Change your unit appearance with the suit in the menu! - You can select and save each suit / awakening Suits
    6. Check out balance changes in ! - The maximum number of Watcher's Hall entry ticket has been changed. [Before: 8 -> Now: 10] - Stage 3 and 4 difficulty lowered. : Stage 3 difficulty lowered [Recommend Power 26,500 -> 20,000] : Stage 4 difficulty lowered [Recommend Power 35,000 -> 34,000]   - You can get more element stones from Watcher's Hall! : Stage 1 * Basic : 5 element stones / Bonus : 2 element stones : Stage 2 * Basic : 8 element stones / Bonus : 2 element stones : Stage 3 * Basic : 10 element stones / Bonus : 2 element stones : Stage 4 * Basic : 12 element stones / Bonus : 3 element stones : Stage 5 * Basic : 15 element stones / Bonus : 3 element stones     7. Events 1) Data Predator Enterance Fee Discount Event ! - Event Period : Until the second update in September - Details : Get 50% discount on Batteries for entering Data Predator during the event   2) Data Predator Clear Event - Event Period : Until the second update in September - Details : Clear Data Predator and get diamonds during the event! (Rewards will be sent out after event)   3) Guild Attendance Reward x2 Event! - Event Period : Until the second update in September - Details: Guild attendance rewards become double during the event.   4) Burning Time Event - Event Period : September - Details : 9/12, 00:00 ~ 23:59 (UTC-8) => EXP gained from Stage and Secret Stage increases 2 times. 9/13, 00:00 ~ 23:59 (UTC-8) => Data Pill gained from Stage, Secret Stage, and 7 Executors increases 2 times. 9/14, 00:00 ~ 23:59 (UTC-8) => Gold gained from Stage, Secret Stage, and 7 Executors increases 2 times. 9/15, 00:00 ~ 23:59 (UTC-8) => EXP gained from Stage and Secret Stage increases 2 times. 9/16, 00:00 ~ 23:59 (UTC-8) => Data Pill gained from Stage, Secret Stage, and 7 Executors increases 2 times. 9/17, 00:00 ~ 23:59 (UTC-8) => Gold gained from Stage, Secret Stage, and 7 Executors increases 2 times.     8. End Event - Sienna special summoning event has ended. - Daily Feat x2 Event has ended. - Adding friend event will be ended, and the rewards will be sent out. - Achieving lv.15 event will be ended, and the rewards will be sent out. - Guild Recruiting Event will be ended, and the rewards will be sent out. - New unit'Sienna' Special Summoning / Rank Up event will be finished, and the rewards will be sent out.     9. New Packages are added 1) Awakening Package - Contents : Diamond x 300 / Low-rank Growth Stones (Select) x 100 / Ticket: Element Essence x 90 - Price : USD 19.99   2) Rank Up Package I - Contents : Diamond x 150 / ★3 Rank Up Drone x 5 / ★4 Rank Up Drone x 2 / Ticket: Element Essence x 80 - Price : USD 9.99   3) Rank Up Package II - Contents : Diamond x 500 / ★4 Rank Up Drone x 5 / ★5 Rank Up Drone x 2 / Ticket: Element Essence x 240 - Price : USD 39.99   4) Suit Package - Contents : Diamond x 300 / Suit Essence x 1,000 - Price : USD 24.99   5) ★4 core crafting package - Contents : ★4 Core Blueprint x 3 / Sturdy Core Panel x 250 / Brilliant Core Panel x 20 Brilliant Electric Circuit x 40 / Mysterious Metal Plate x 1,000 / Golds x 150,000 - Price : USD 39.99   6) Daily Benefit Package - Can buy only once per day - Contents : Diamond x 50 / Golds x 7,000 / Data Pill x 7,000 / Instant Completion Ticket x 5 - Price : USD 0.99   7) Daily Summon Package - Can buy only once per day - Contents : Diamond x 100 / Unit Summon Ticket x 2 - Price : USD 2.99   8) Daily Play Package - Can buy only once per day - Contents : Instant Completion Ticket x 15 / Quest Dispatch Ticket x 15 / Watcher's Hall Entry Ticket x 3 / Core Upgrade Module x 100 - Price : USD 2.99