Roiden
LV.15
Chief
Top 5 Mods (Part 1)
Mods. The most exciting way to change a game to meet your wants. Whether you're looking for a mod to make your game look better, have a better UI (User Interface), or something else… mods are the answer. Minecraft works the same way. If you're looking to make the game more appealing to you, then mods are the way to go. I went ahead and tried a bunch of different mods out and picked out 5 specific mods that I enjoyed. Here's a list of the mods and how to get them! I also left all essential links below! Take a look at what they're like and let me know what mods you think I should try next!  
  First, let's explain how to get mods for Minecraft Java. Use this link: http://files.minecraftforge.net/
Download the most recent version of Minecraft Forge. After downloading it, you'll be able to open it as an alternate version of Minecraft. It should be somewhere near your "Play" button when opening Minecraft.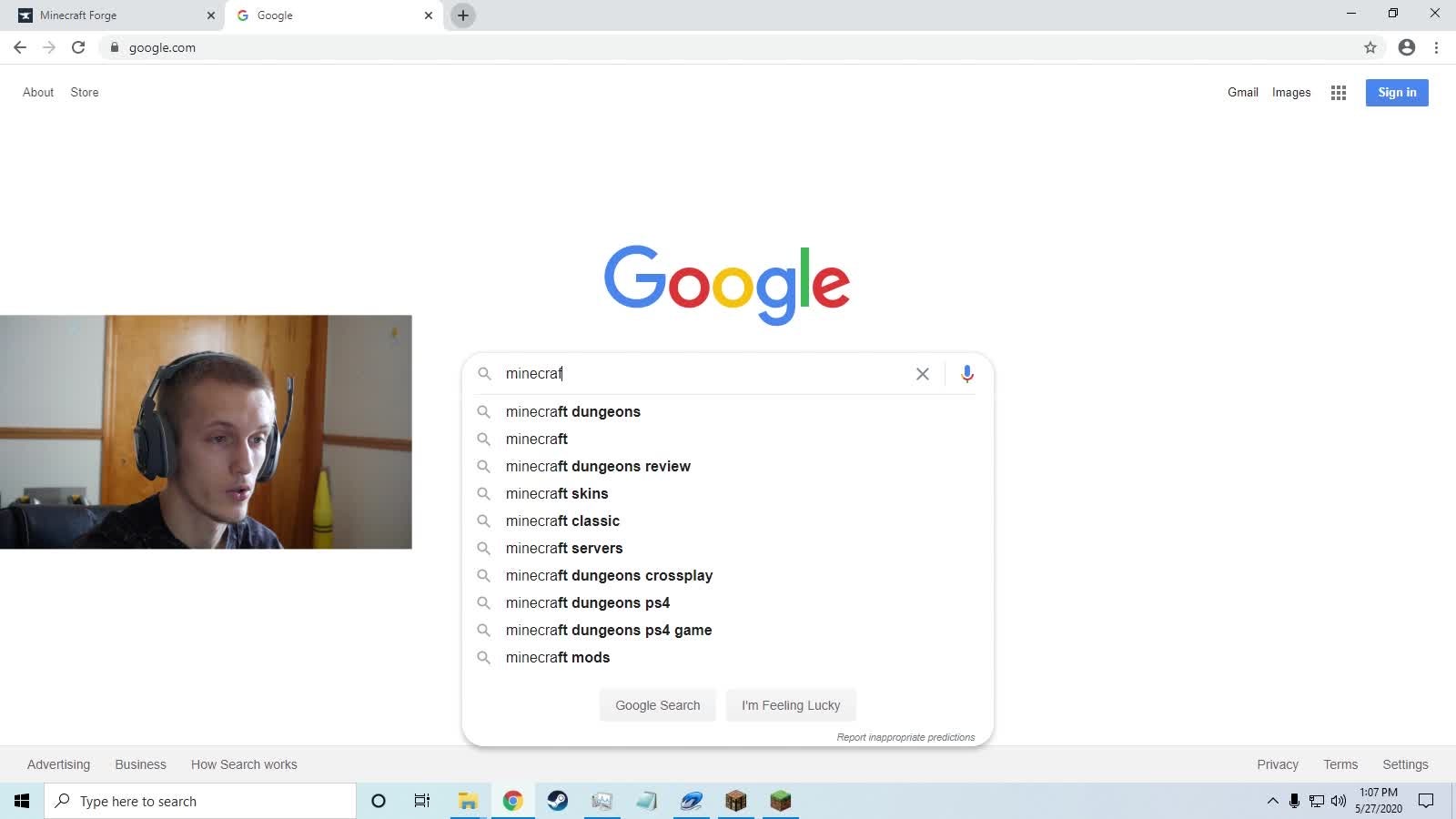 Once it's open, just press on the "Mods" button and then go to "Open Mods Folder". This is where your installed mods should be placed to work properly. Make sure you install mods that are compatible with your version of Minecraft (so if you're running an older or newer version, just look for mods for that version)! I'm running Minecraft Java, 1.15.2. Now, let's begin!  
  1. Appleskin This mod allows you to see how filling each food type is and allows you to see what actually is or isn't food, in general! Appleskin is extremely useful when planning ahead of time to prepare for expeditions and such! Plan accordingly with more ease with Appleskin! https://www.curseforge.com/minecraft/mc-mods/search?search=appleskin   2. Biomes O' Plenty (EXTREMELY POPULAR) Biomes O' Plenty boasts over 50 different biomes being added to the original biomes in the game! With that, you'll find new items, structures, and colors for biomes that you wouldn't have imagined! This goes for both the Overworld AND the Nether, so get exploring! https://www.curseforge.com/minecraft/mc-mods/biomes-o-plenty  
  Xaero's World Map This mod is helpful for finding your way home with a map that you can open up whenever you need it! As you discover places, you can see them on your map so you can see where you are vs. where you want to be. Never get lost again! https://www.curseforge.com/minecraft/mc-mods/xaeros-world-map  
  Project MMO Project MMO adds "skills" to the game that get better over time. As you do things, your skills get closer to leveling up and when they finally do get to that point that they reach the next level, you get faster, stronger, and more resistant (depending on what you level up). Now you can finally feel like all the little things you do actually matter! https://www.curseforge.com/minecraft/mc-mods/project-mmo   Travellers Map The difference between "Travellers Map" and "Xaero's World Map" is that Travellers has a minimap and a compass. I think this could be extremely useful in the long run as you don't want to constantly check the map to make sure you're headed perfectly East or West. The downside is that your minimap doesn't show your exact location, but you'll be able to tell where you are because it centers in on your location when using the bigger map. Definitely helpful when you're looking for a minimap and a way to not get lost as you venture away from home! https://www.curseforge.com/minecraft/mc-mods/travellers-map  
  For the next episode, I'll be looking for other sites and other ways to get mods for Minecraft! If you have any recommendations on what sort of mods I should try out, let me know and I'll take a look at them! Until then, enjoy the mods!