PugMaster69
LV.24
Pokémon Master
This is the last post I'll be doing on Moot.
Don't worry, I'm not leaving Moot. Well, I am, but to Band, which I don't know how is going to work, but I'll figure it out. Anyways, this is the last post I'm making on Moot, so, yeah. Shrek of hope.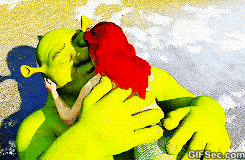 I clicked on the wrong gif, but I'm kind of scared what the Shrek gods will do to me if I switch it to the one I was gonna originally put, lol.