Just Nathan
Founder
xFury vs Team Moot don't see to hold up...
Disclaimer: I don't follow either of them, it won't matter if I follow both of them, which makes it all just speculations and opinions... Hope you enjoy... Theses followers on this day 10pm EST
Tbh, I thought this was interesting, who has the most followers and dominate with popularity in moot... The thing with this rivalry is that it's not that interesting as PewDiePie vs T-Series(obviously), but in a triumph type of way... The goal with PewDiePie vs T-Series was to keep PewDiePie 1# in subs while xFury vs Team Moot is for xFury a way to see who can get to 9k followers which make this a sprint not a long term marathon... But, as some of us already figure this race is already over because of the man himself xFury... A couple day ago there was a post from xFury with screenshots of him having less followers than Team Moot making xFury heartbroken... Then another post after he joined the face reveal trend if he was to hit 9k before Team Moot... I can't speak much for Team Moot... They don't reply to much unless it happens at there own post with updates and have daily moot post almost everyday and are here and there with some news in other lounges... Some of us even xFury was thinking this all wrong... xFury is T-Series while Team Moot is PewDiePie... Strange, but true... Team Moot has dominated for long time since followers was a thing maybe xFury beat them in followers one day, but Team Moot as of now I'll consistently dominate with lots of new followers everyday... xFury has been consistently posting in Fortnite which helped him get to be the 1# in followers in moot, but he knows he won't hit 9k before moot which is why he brought up the face reveal... In they future maybe I can see him surpass moot, but not anytime soon... If that was me with his number of followers, I would ignore moot and still count myself 1# because counting Team Moot is counting YouTube Music, which has more subs than PewDiePie and T-Series... So yeah this battle is so over, but the war has just begun... Team Moot won't have to lay a finger, but xFury need to do a bit more to keep staying alive... And learn from history, or u can repeat it just like PewDiePie...
But as we all know moot is always here and always got people coming to the app so then again...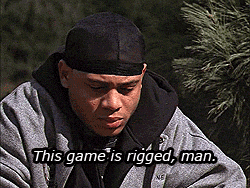 Thanks for your time reading this, people this post get people think... And congrats to Team Moot and xFury and good luck to them getting to 9k...