LOB
LV.23
Warrior
Operators Story #14 CBRN
The Chemical, Biological, Radiological, Nuclear (CBRN) Threat Unit is a counter-terrorism unit of Team Rainbow. It was founded by Six to answer growing threats of biological and chemical attacks. The term "CBRN" by itself only refers to its respective hazards and doesn't specify the organization or unit. There are real-life units which are designed to respond to CBRN threats with "CBRN" in their names, but the game's version is fictional. "CBRN defense" refers to protective measures taken in such situations.  
The emblem color is darker than yellow GSG-9. The concept is dressed in NBC protective clothing. Unlike other units that maintain their original units, they are the units that have been created within the Rainbow Team to specialize in their own biological, chemical, radiological and nuclear weapon disasters. Therefore, the nationality of the two operators is different from the one they belong to, and all of their members are the only units belonging to the offensive team. Uniquely, we use some of the main weapons and auxiliary weapons of our own units, and firearms that are not mass-produced or sold as dedicated weapons. The Lion's V308 is conceived only and Finka's SPEAR .308 is prototype only.    
The overall concept is extensive support, with Ryan using special abilities to affect the entire enemy, and Finka using special abilities that affect all friendly forces.  
LION (Olivier Flament) "Big Brother, coming for overwatch."  
Olivier was born to a conservative, well-to-do family. His parents and older sister, Sophie, were in medicine and devout Catholics, but he bucked against their accomplishments and their faith. He was smart and arrogant, but he believed rebellion was a better use of his intellect. It was fun to act against expectation, to drink and party... at least it was until he got his girlfriend, Claire, pregnant.   He tried to convince Claire to get an abortion, but she refused. Once his parents found out about the pregnancy, they kicked him out of the house; it was the last straw in a string of bad behavior. Depressed, Olivier went on a drug and alcohol-fueled bender, getting trashed enough to land in the hospital. That was his wake-up call. He was 18 and nearly homeless, so he joined the French Army out of desperation. He needed purpose. Military life was hard but rewarding. Olivier took solace in purpose and struggled to break old habits. He started sending money to Claire to support their newborn son even though she did not want to see Olivier. He became a second-level in-combat rescuer, and joined the 2nd Dragoon Regiment in their role as a CBRN reaction force. He also developed a close relationship with the regiment's Catholic Chaplain, Bertrand, who eventually spoke to Claire and convinced her that Olivier regretted his actions. He arranged a reunion for them. It was a hard moment for Olivier. He met his son, Alexis, the child he wanted aborted, and the reality of his decision hit him hard. He had been selfish, pushing his girlfriend to do something because it inconvenienced him. More so, Claire was about to get married and Alexis was already calling someone else 'daddy'. Everything he had done, putting his loved ones through hell, shoved him into a wild depression that almost cost him his rank. Chaplain Bertrand helped Olivier through his crisis and with it, he returned to the Catholic Church.   Olivier swore he would do everything possible to rectify the pain he had caused, so he worked harder, and sought more challenges. He qualified to join the Groupe d'intervention de la Gendarmerie nationale (GIGN) as their new biohazard expert, using drones to maintain and hold quarantine perimeters. He focused on his duty, on making things right, no matter how much it hurt him in the process. His feelings were irrelevant; what mattered was strict observation of his duty. During a Yellow Fever outbreak in Sudan, while protecting a field investigation team, his loud voice scared a frightened mob back and he gained the nickname "Lion" from the locals. In 2015, the army asked him to lead the 2nd Dragoons to West Africa to assist medical personnel fighting the Ebola epidemic. Tragedy ensued, and the decisions Olivier made for safety reasons put him at odds with Doc, who blamed him for the death of several medical personnel on-site including Doc's colleague. The tension between the two continues to this day in Team Rainbow.   After studying his jacket, Finka recommended Olivier for Rainbow as a CBRN specialist, and Six agreed. Olivier immediately proved his value when Finka and he uncovered the source of the mysterious mist that came ashore in Sussex and poisoned people, though he claims he shares that success with Twitch, who provided him with the new aerial drone to locate the mist plume.   Olivier has managed to stay in his son's life, but it is an awkward relationship. Alexis does not know how to call him father and Olivier is not sure what it means to be a dad in the day-to-day. He has mended bridges with his parents and sister, his return to the Catholic faith healing those wounds, and while his decision to be a soldier bothers them, he is no longer the thoughtless rebel. He is not a soldier to make life easy on his soul. He bears the weight of responsibility for what he has done even though Bertrand constantly reminds him that forgiveness is in the heart of God.   Psychological Profile Lion is a by-the-books Operator because he doesn't trust his civilian instincts. Rules give him structure and allow him to control what he considers the pettier parts of his personality. They give him a safety net when conscience or arrogance could otherwise weaken his resolve and hurt more lives. He bears the weight of responsibility for what he has done and pushes himself to the limits as a form of corporal punishment. Unfortunately, Lion is arrogant and has rubbed some people within GIGN and Rainbow the wrong way. Doc thinks he lacks the empathy necessary to help in medical crises while Lion thinks Doc's humanitarianism is a liability. Twitch is not happy about being caught in the middle of that fight. Lion's closest friend in GIGN is Montagne, but when Thatcher punched Olivier after he said the wrong thing during a training exercise, Lion almost brought the GIGN and SAS to blows.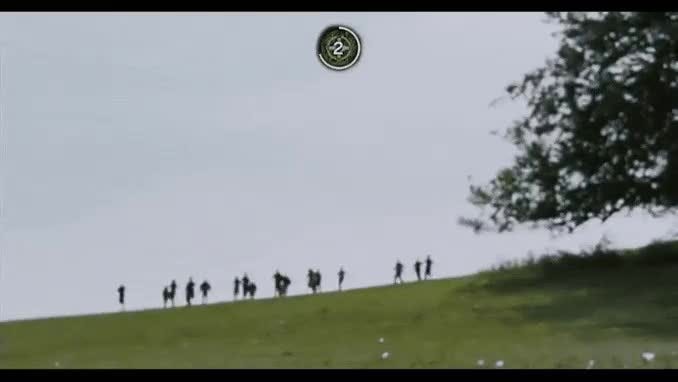 The combination of "Jackal + Dokkaebi + Lion" is so strong that it is also famous for its memes as above.                
FINKA (Melnikova) "Nanobots, online."
Lera was nine when she was diagnosed with a neuropathy that included the slow degeneration of muscles and the loss of sensation in the limbs and extremities. Born three years after the Chernobyl disaster in the irradiated city of Gomel, Belarus, she grew up around children already suffering from birth defects. Her diagnosis was the realization of her fears, so when her parents encouraged her and her younger siblings to be physically active, she pushed herself even harder, determined to keep her body in peak condition to weather the neuropathy. She could not be sick if she stayed healthy, her young mind reasoned.   All three Melnikova children grew up playing sports, with Lera excelling at those requiring agility and finesse but there was always the knowledge that the neuropathy would worsen unless someone found a more permanent solution. She decided that someone was herself.   Lera moved to Novosibirsk to study at Novosibirsk State University and graduated with a PhD in Microbiology and Immunology. She remained at NSU in the Biotechnology and Virology Laboratory, her research uncovering treatments for a variety of pathogens and neuropathies including her own through drugs and self-dissolving nanites. While she hadn't found a cure, she had found remission.   Lera might have stayed in Academia had she not received a visit from the Federal Security Service of the Russian Federation (FSB). Russian Spetsnaz operators and special agents faced the ever-growing danger of exposure to hazardous materials including organophosphorus agents like VX gas. For the first time in her life, Lera began thinking outside of her own concerns. Her research had saved the lives of perfect strangers, and now they were reaching out to her, sending grateful postcards and photos and letters. She could have a greater impact still. Lera jumped at the chance to work with Spetsnaz volunteers in a variety of conditions as she adapted the nanobots to their high-performance physiologies. Quickly, she came to enjoy the sense of competition, camaraderie, and the mental toughness of the Russian Special Forces members. She joined the Army with an eye on becoming a Red Beret herself, on the front lines of saving lives as a Chemical Biological Radiological Nuclear (CBRN) specialist.   Serving in the Russian Army, Lera rapidly proved herself physically and mentally tough enough to try out for the Spetsnaz. It was a brutal course, culminating in Close Quarter Battle (CQB) knife training with Kapkan. A misstep and a flourish from Kapkan, however, opened her face from brow to cheek, but Lera went for a series of bone-breaking punches to his nose and ribs before the pain overwhelmed her. They spent the night in the med tent, neither of them speaking, but enjoying a new, unspoken respect between them. From that day forward, she'd earned her moniker, Finka or "Knife."  
  Lera became the Spetsnaz CBRN Specialist, joining the Vympel Unit under the FSB and using her nanobots to help her unit survive hot zones; she was one of the only people capable of tailoring the nanobots to specific operators. Her work in restructuring Russian battlefield protocols in the handling and neutralization of dangerous payloads earned her notice, and she became the go-to expert when it came to joint exercises with other CTUs. Six invited Lera to help Rainbow Six put together a CRBN unit of their own with Olivier "Lion" Flament as her first pick.   Psychological Profile Lera discovered that her neuropathy was slowly growing resistant to treatment. The old fears returned, every ache and pain analyzed and scrutinized as she pushed herself even harder to peak performance. Now, she constantly tweaks and modifies her formula to stave off twinges and numbness that she imagines might be the onset of decline. She pushes herself to the point of throwing up after workouts with IQ and Valkyrie, though only Valkyrie understands that punishing limit of physical fitness. Lera unable to distinguish between the disease and normal fatigue and is driven by her fears and made excellent by them in the same maddening moment. She is not young anymore, though, but more desperate than ever to hold on to her life. She is trying to find a new treatment while keeping it a secret, but Doc knows and is closely monitoring her CMT in case it begins to affect her performance. She has not shared this with anyone else, not Kapkan who is her no-nonsense mentor, and not Tachanka with whom she drinks and flirts.                   I hope you have fun reading it. If you have any errors or wrong parts, I would appreciate it. #LOBClancy #OperatorsStory #Operators